water-delivery-truck-maryland1
Rand's Transport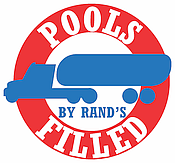 Pool + Potable Water
Rand's Transport is a family owned trucking company that was established in 1953.
We service the Greater Baltimore area including Carroll, Howard, Montgomery, Anne Arundel, Harford and Baltimore Counties as well as Washington D.C.
Contact Rand's Transport
Rand's Transport is your source for all of your bulk water needs. We will deliver water in almost any quantity for all your needs from filling your pool or providing your home with drinkable water if your water service is disrupted. Rand's is happy to work with home owners, pool service companies, construction contractors, government agencies, and event coordinators. Please call 410-761-7000 or use our REQUEST A QUOTE form any time for a quote and to schedule your delivery today!
RAND'S TRANSPORT: P.O. Box 96, Linthicum, MD 21090
Contact Us: (410) 761-7000
Please call for pricing and to schedule an appointment.